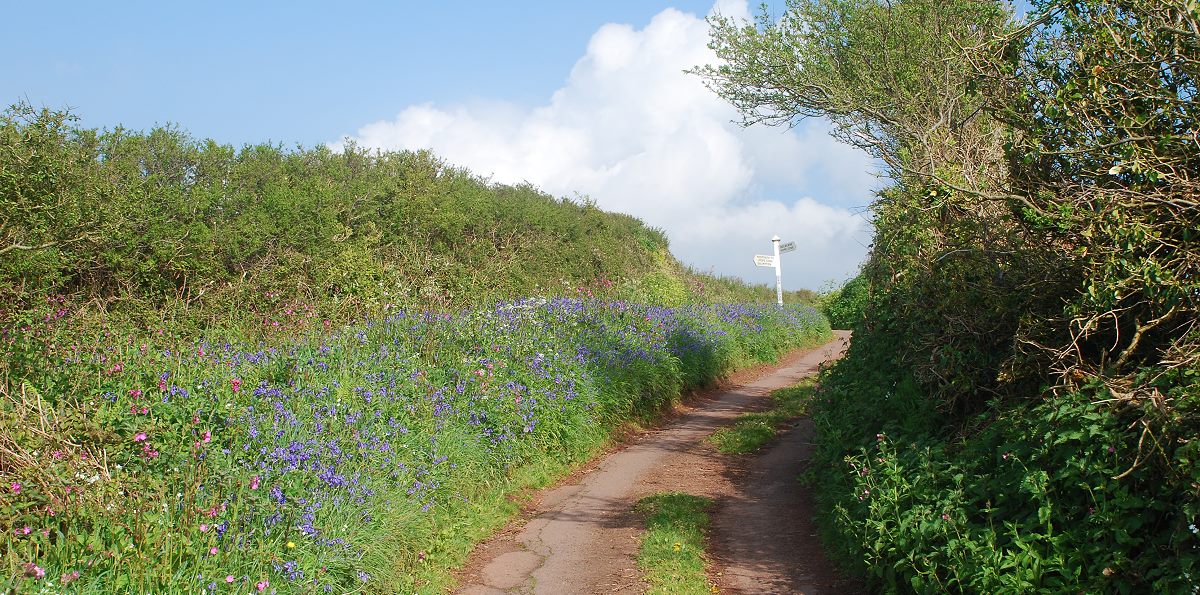 How many dogs can I bring?
We haven't turned any away yet!
Can I bring any type of pet?
Please contact us to check but we haven't turned anything away yet!
What do I need to bring for my dogs?
Throws if they sit on furniture
Beds
Food
Are there any dog friendly pubs/restaurants nearby?
Oceans is the nearest restaurant – half a mile away on Bolberry Down.  There are pubs along the coastline that accept dogs in Hope Cove, Thurlestone, Bantham and Salcombe. Also inland in Malborough and Kingsbridge.
Nearby Places to Eat which are Dog Friendly
Restaurant/Pub/Cafe Location Telephone Number
Oceans Restaurant Bolberry Down 01548 562467
The Cove Hope Cove 01548 561376
The Hope and Anchor Hope Cove 01548 561294
Sand Pebbles Hope Cove 01548 561673
The Sunbay Hope Cove 01548 561371
The Old Inn Malborough 01548 561320
The Royal Oak Malborough 01548 561481
Beach House Cafe South Milton 01548 561144
The Village Inn Thurlestone 01548 563525
The Fortescue Salcombe 01548 842868
The Kings Arms Salcombe 01548 842202
The Victoria Salcombe 01548 842604
The Winking Prawn Salcombe 01548 842326
The Crabshell Inn Kingsbridge 01548 852345
The Sloop Inn Bantham 01548 560489
The places listed are in order starting with closest to Bolberry Farm Cottages.
All the above are open for lunchtimes and evening meals every day except the Beach House Café which is only open on certain evenings and Oceans Restaurant opening days differ throughout the season.
Are the cottages accessible?
For limited mobility Clover Cottage has the easiest staircase to manage although all our staircases have banister rails.  Daisy Cottage has a walk in shower however all baths/showers have grab rails. Please refer to our Accessibility and Inclusivity Statement on our Homepage.
Do you provide cots?
Yes, we provide travel cots free of charge.
Are you open all year?
Yes we are. We offer short breaks all year except the summer school holidays in July and August.
How close is the nearest shop?
One mile away in either direction – Hope Cove Village Shop and Burton Farm Shop and Co-op in Malborough.
Can we walk to the beach from the cottages?
There are a few scenic walks to Hope Cove which are partly lane and partly footpath.
Can we have barbeques?
Yes but please clean up afterwards and dispose of waste carefully.
What are the Terms and Conditions of a stay?
A contract between you and Sean and Hazel Hassall will come into existence when payment is received and your booking has been accepted by issuing a confirmation of booking for the holiday dates shown in the rental agreement. The contract binds you & all the members of your party. It is your responsibility to ensure that all members of your party accept the terms of the contract set out in these terms & conditions of booking. Failure to disclose all relevant information or comply with these terms may lead to termination of the contract & loss of the booking.
A non-refundable deposit of 50% of the holiday price is payable at the time of booking. Bookings made less than four weeks before your arrival date must be accompanied by the full amount of the holiday charge.
The balance will be taken four weeks prior to the commencement of your holiday. This will be taken automatically from the card your deposit was paid on. Your balance payment will be confirmed by email.
All cancellations must be immediately notified by telephone. If you cancel your holiday more than 4 weeks before it is due to start then your deposit will be forfeit. If you cancel less than 4 weeks prior to the holiday then the full balance remains due and is not refundable. If you cancel due to COVID-19 restrictions, 50% of the whole balance will be returned to you, the other 50% will become a credit voucher.
We strongly advise that you take out comprehensive travel insurance. If you choose not to then you accept responsibility for any loss that you may incur due to your cancellation.
Your booking will not be cancelled by the owner except in exceptional circumstances beyond their control. Notification will be given of the cancellation as soon as possible and we will promptly refund all payments made for your holiday unless your booking is cancelled by the owner due to COVID-19 restrictions, 50% of the whole balance will be returned to you, the other 50% will become a credit voucher.
The number of persons using the accommodation at any time must not exceed the number entered on the confirmed booking form and only those people listed on the booking form can occupy the apartment. We reserve the right to terminate the booking without notice and without refund in case of a breach of this condition.
Bookings cannot be accepted from persons under eighteen years of age.
Sean and Hazel Hassall reserve the right to refuse a booking without giving any reason.
Sean and Hazel Hassall reserve the right to enter the property at any time to undertake essential maintenance or for inspection purposes.
Tenancies normally commence at 3pm unless otherwise agreed and guests are required to vacate the apartment by 10am. On departure, follow COVID-19 T&Cs, and leave the property tidy, clean and free of dog hair.
Smoking inside the property will result in immediate termination of occupancy and forfeiture of all payments. This must be strictly adhered to and any damage or extra cleaning caused by smoking will be at the expense of you.
Pets must not be left alone in the property when owners are not on the site. Pets are not allowed on the furniture unless covered. Dog poo must be cleared up immediately and placed in bin area. All pet hair inside and out must be removed before vacating. Any damage or extra cleaning caused by pets will be at an expense to you.
Damage deposit – In making a booking you accept responsibility for any theft, breakage or damage caused by you or any member of your party and agree to indemnify us in full for any loss that we may incur as a result.
Damage to property – Please treat the facilities & accommodation with due care so that other guests may continue to enjoy them. In the event that you notice damage in your accommodation please let us know immediately so that we can take the appropriate action. If there have been any breakages during your stay, we would be grateful if you could replace them or advise us before you leave. The accommodation will be inspected at the end of the holiday & you may be charged for any loss or damage found.
The owner reserves the right to make a charge to cover additional cleaning costs if the client leaves the property in an unacceptable condition.
Please note that in the event that any keys issued are not returned at the end of your stay, then the cost of replacement will be charged to you.
The client may in no circumstance re-let or sublet the property, even free of charge.
The internet connection is available (at no extra cost) subject to technical availability.
The owner shall not be liable for any temporary defect or malfunction of any equipment, machinery or appliance in the building.
All inventory must remain in the property it was in at arrival and not be taken to another property.
Children under 18 must be supervised by their parents/guardians at all times.
We reserve the right to terminate a holiday without compensation where the unreasonable behaviour of the persons named on the booking (or their guests) may impair the enjoyment, comfort or health of others.
Any problem or complaint which the client may have concerning their holiday must be immediately reported directly to Sean or Hazel Hassall and we will endeavour to put matters right. Any complaints not reported to Sean and Hazel Hassall at the time and only reported after the client has returned from holiday will not be considered by the proprietor.
We reserve the right to make reasonable amendments or additions to these terms and conditions without notice.
This property is privately owned. We expect all guests to enjoy the facilities and treat the property with the same respect that they would with their own house.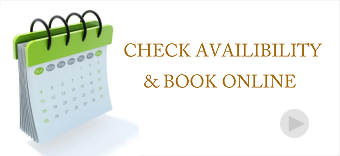 FAQs didn't answer your question?